To celebrate an exhilarating one-year milestone of the Deep Tech Talent Initiative, EIT representatives and a group of journalists had the unique opportunity to visit one of the top visionaries in the deep tech industry.
On 11 October 2023, EIT members were warmly welcomed in Valencia, Spain, where they had the privilege of visiting Zeleros' laboratory. Zeleros is on course to become one of our newest pledgers and is among the seven pioneering hyperloop companies worldwide.
As a deep tech organisation, Zeleros is aiming to solve a pressing societal challenge head-on. Their goal is to become a solution for fast, seamless and sustainable transportation. The hyperloop technology has the potential to provide carbon-free long-distance travel, offering an alternative to today's heavily polluting transportation sector.
The hyperloop uses capsules, or 'pods,' that levitate inside a network of low-pressure tubes which travel at between 600–1000 km/hour. Juan Vicén, co-founder and VP of Institutional Relations at Zeleros, describes it as "a mix between an aeroplane and train, but much smoother, with the feeling of being inside an elevator".
The hyperloop, once confined to the realms of science fiction, is now taking tangible form, with Zeleros boldly promising operational systems as early as 2030.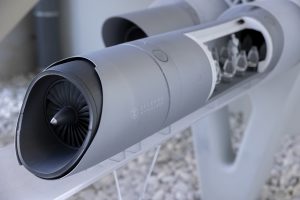 Zeleros is just one of the numerous success stories in EIT's dynamic ecosystem of initiatives.
The founders of Zeleros embarked on their journey as university students in the EIT Climate-KIC venture accelerator in 2017. With guidance and business expertise from EIT Climate-KIC, they assembled a pioneering team of seven, propelling the growth of Zeleros.
The team, now 40 strong, has secured investments from both EIT InnoEnergy and industrial partners, propelling the company to the next level of growth.
Since the launch of the Deep Tech Talent Initiative in October of last year, 90 organisations have joined and collective­ly pledged to train over 600,000 talents by 2025. The community of pledgers includes educational establishments, such as universities from across Europe and global enter­prises like Intel, educational NGOs such as Generation, and many more. Together, the EIT community and pledge members offer over 50 courses in a range of deep tech areas.
Join pioneers like Zeleros on the journey to upskill one million talents. Get in touch now: info@eitdeeptechtalent.eu.
For more information on the visit check out the EIT website here.
To learn more about Zeleros visit their website here.
The Deep Tech Talent Initiative will be showcasing its work at this year's Web Summit. Stay tuned for exciting announcements about all the activities they'll be highlighting during the event!
Partners